Kyiv show on July 8th 2023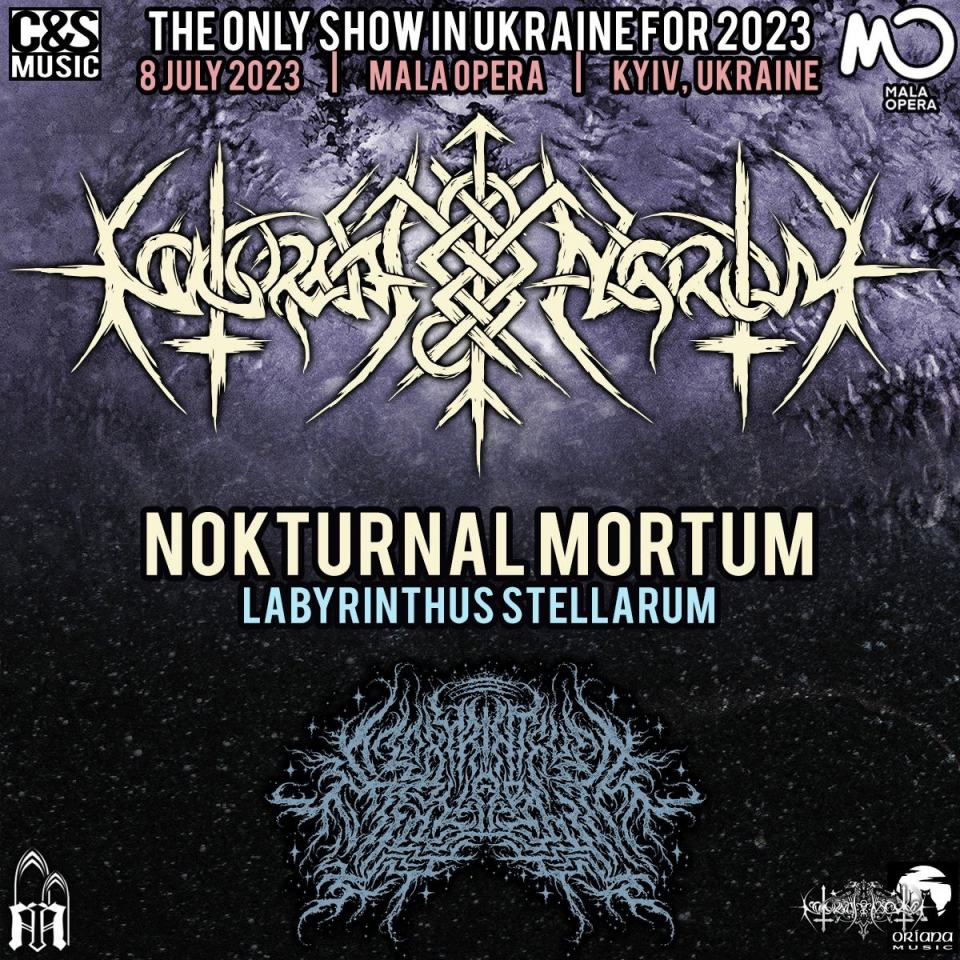 C&S MUSIC PROUDLY PRESENTS
NOKTURNAL MORTUM — THE ONLY SHOW IN UKRAINE FOR 2023
8 JULY 2023 | MALA OPERA | KYIV | UKRAINE
DON'T MISS IT OUT — BUY TICKETS NOW
Tickets https://candsmusic.eu

On 8th of July 2023 the ancient city of Kyiv welcomes all fans from all over the world to the new and long-awaited Nokturnal Mortum live show, which is about to happen at МАЛА ОПЕРА.
NOKTURNAL MORTUM, Ukrainian masters of epic metal art, will present their new full-length studio record 'До Лунарної Поезії' (To Lunar Poetry), performing both new and old anthems.
We proudly welcome everyone to join the only show of NOKTURNAL MORTUM in Kyiv for 2023 on 8th of July at the most mysterious Art Hall of Kyiv, Mala Opera.
FB event facebook.com/events/927082438350077
Tickets https://candsmusic.eu
Attention: the number of places at Mala Opera Art Hall is limited, so buy tickets now!

Mala Opera: Kyiv, Dehtiarivska Street 5, Lukianivska Metro Station
Start: 18:00
Part of the funds will be transferred to the support of the Armed Forces of Ukraine.
For additional info and requests please contact info@candsmusic.eu